Hopping Thursdays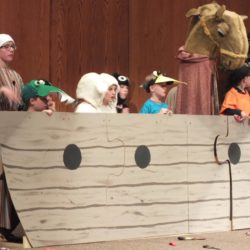 Each Thursday evening from mid-September through April (except for December), the church comes alive with much chatter and lively children. The younger group, SK to grade 5, first spend time in the gym and then have singing, stories and crafts downstairs in the multi-purpose room. The Junior youth have their sports and games after learning about the Bible and faith from an activity-oriented approach.
The highlight of the Hopping Thursday children's program is a musical performed for the community on a Friday evening. Some children like to participate on-stage, others prefer to work behind the scenes.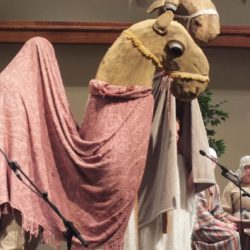 Sunday School and Jr. Church
Our children's Sunday School time is prior to the worship at 9:45. During the worship they gather with their families to begin worship and leave for Jr. Church after the children's time.
VBS
Each summer we partner with Elmira Mennonite Church to offer a Vacation Bible School program for children from Jr. Kindergarten to Grade 8.  This one week program helps children explore a Biblical theme through music, drama, crafts and games.